Program description
General goals and objectives of the project
The educational program "Safe Internet, Safe Teenager" was compiled by "Miasin" NGO, with the aim of providing appropriate skills and knowledge to beneficiaries in vulnerable groups, through informal education, for competent and safe use of the Internet. Proper use of free time for teenagers is a main problem. The World Wide Web, which we call the Internet, is an integral part of the modern world. Human civilization and the progress of science in the 21st century are largely due to the active influence of the Internet. The Internet has entered our daily lives, families, and has become the primary tool of our communications, information transmission and reception. Almost all age groups are under the direct influence of the Internet. They use not only the useful applications of the Internet, but also become victims of cyber crimes and Internet fraud. The target is not only children, teenagers, families, but also spiritual and moral perceptions, national description. If the Internet is used improperly, a person can suffer serious damage, from material losses to leakage of information or personal data, the consequences of which are often irreversible.
As a result of surveys among schoolchildren, it was turned out that about 70% of students use computer games, social websites and various platforms as part of their daily activities. According to our observations, teenagers and young people are especially targeted, who are most often exposed to the opportunities offered by the Internet. Many young people's and teenagers' ideas about healthy relationships, spiritual portrayals, church love, patriotism, and national aspirations are disturbed.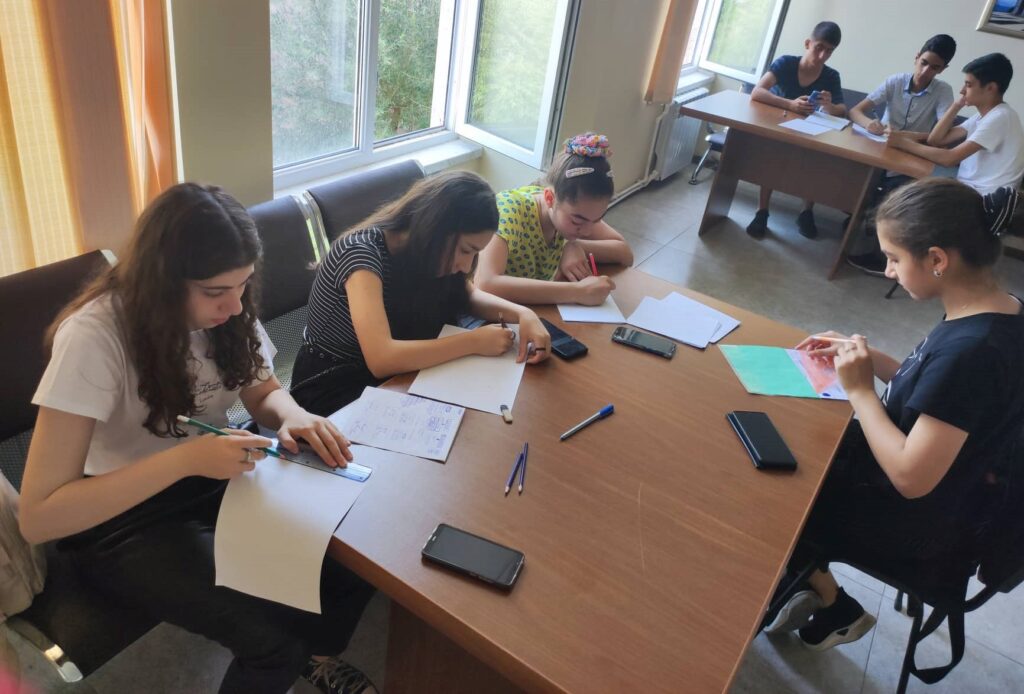 The goal of this program is to organize courses for teenagers that will keep people away from Internet scams, malware, and propaganda scams. The program is a good opportunity to introduce the Internet to the participants from a new point of view, to use it safely, to become familiar with frauds, tricks, to protect themselves in the field of information, to keep friends and family members away from similar threats. According to statistics, nowadays teenagers are considered the most vulnerable group in the domain of the Internet. Considering this important circumstance and the factor of their age, this vulnerable group was selected. At the end of the course, the beneficiaries will have knowledge how to be more protected on social platforms, they will have useful softwares.
During the seminar-meetings entitled "Security on the Internet", lectures on the following topics are planned.
1. Media literacy,
2. Cyber security,
3. Safe Internet for parents and children,
4. Social networking sites and the right ways to use them,
5. What problems do social networks solve?
As a start, it is planned to implement a pilot program for about 60 students aged 12-15 from a school in the border regions of Armenia. (Armavir, Ararat and Gegharkunik regions are considered).
At the end of the pilot program, the results and requirements will be summarized, after which necessary steps will be taken to implement a long-term program.
"Miasin" NGO
Tel: +37493 57 21 23
E-mail: miasinhk2022@gmail.com
Supporting website: miasin.am