The Young Leaders School of Echmiatsin celebrates its first class of graduates on Monday February 27th.
Congratulatory remarks were offered by: The Leadership School founder, Samvel Movsisyan; DiasporArm's Managing Director, Tsoleen Sarian; and Echmiatsinn Municipality's Education and Culture Department Head, Lilit Hakobyan.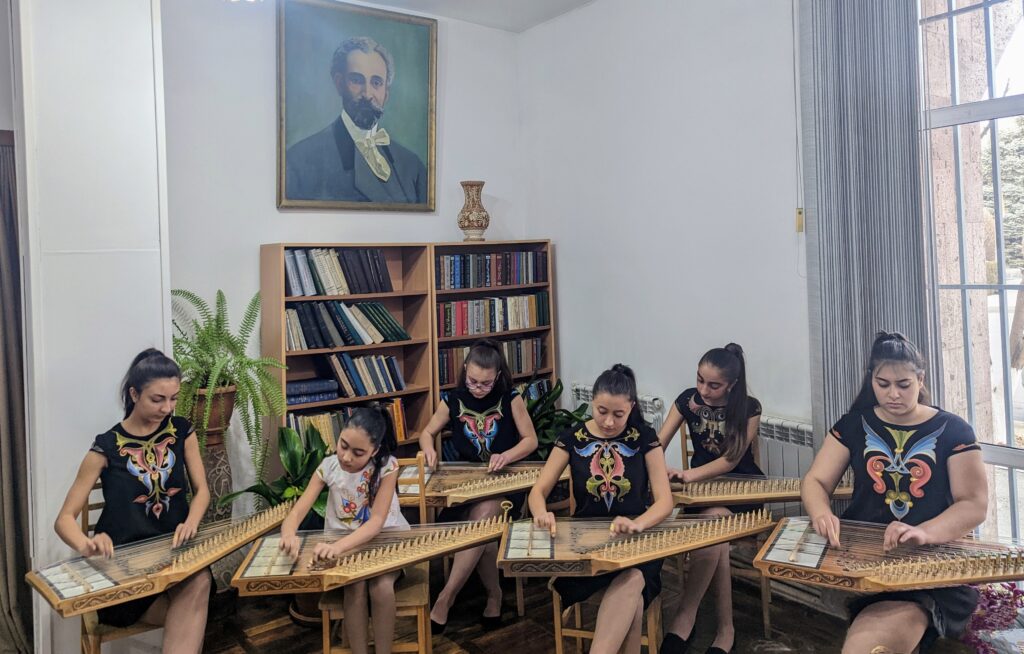 Additional program highlights included remarks by selected graduating students, performances on violin and kanun by local musicians and the festive distribution of certificates.
The four-month program for youth ages 13-19 provides a solid foundation of values, skills and knowledge necessary for success in life and work.
The first alumni class of The Young Leaders School start a new chapter in their educational life and confirm their commitment to engage in community-based activities․