Across the Armenian world, the need for unity of purpose has been repeated time and again – especially in these times of existential crisis. The importance of harmonizing the strengths and skills of our thousand-year-old people, both in Armenia and in Diaspora, thus assumes a fundamental role. Armenians are rediscovering their resilience at a particular moment of their destiny, after the 44-day war of autumn 2020 and the heavy consequences that have followed.
Throughout their history, Armenians have been able to reinvent themselves, while remaining true to fundamental values. Once again, the time has come to revisit our narrative and refocus on the main priorities of our Nation and State, pursuing realistic goals. The will to review our raison d'être is nothing but a conscious choice, rather than a historical duty, as Armenians are part of humanity, no more and certainly no less than any other people.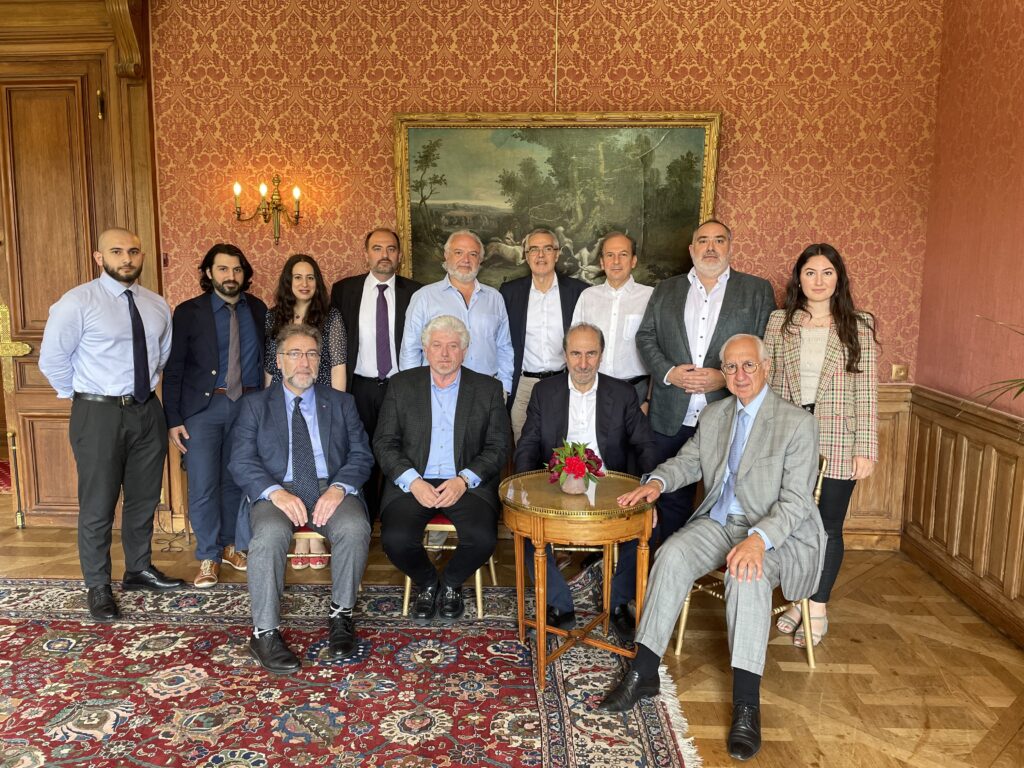 Based on the above principles, a group of respected Armenians from eight Diaspora countries, as well as from Armenia, gathered in Paris on June 18-19, 2022, at the invitation of DiasporArm and the Conseil Français-Arméniens. The purpose of this gathering, whose members represent only themselves, is to constitute a scalable and politically neutral entity triggering a discourse of searching and reflection; one that can generate confidence and a good perception of the challenges that Armenians worldwide must face in order to collectively ensure the future of our people and to make its voice audible, both in Diaspora and in the Motherland.
The participants declare the indispensability of establishing a dialogue with the Republic of Armenia on the participation of the Diaspora in the support of the Armenian state and of Artsakh. This can be done by pooling the resources existing key-player Diaspora organizations and on the basis of synergies, giving a perspective to future generations for the rebirth of the Armenian nation.
During the two-day meeting, participants discussed issues related to Armenia's security, repatriation (also professional), the influence of lobbying groups in the geopolitical circles directly concerned with Armenia's interests, networking of students of Armenian origin in the diaspora, and how to develop resources toward implementation of projects. Environmental challenges and the water problematic have also been at the center of the discourse. Not last, the participants discussed the importance of the upcoming Summit that the Government of Armenia will organize in September 2022 in Yerevan regarding Armenia-Diaspora relations.
The participants expressed their intention to meet again by Autumn 2022, to follow up on these points and to develop concrete steps of the envisaged development.