I am in Yerevan, yet one more time. This time, it's on a happy occasion, to attend my friend's wedding ceremonies. I decide to extend my stay for another two days, and enjoy the city.
I arrive at 5am. European airlines service Armenia in the early hours of the day. During normal hours, their planes fly to more sophisticated countries. My room is not ready, so I knock at Zabel's door, a few kilometers away from the center of the city. Here is the real Yerevan. The smell at the entrance of the building is pungent. In the "normal" neighborhoods of the city, the garbage is collected once a week. I don't mind, I feel good. This is Armenia; It's ours. From the seventh floor of the building which was constructed during the Soviet Era on an upward slope, you have a view of all of Yerevan. From the window of the bedroom where I will take some rest, you can see the American University. A little further, you see the Cascade. Further, there's a clear view of Ararat. How overwhelming! The fresh, blue morning sky, the dry air, the sound of the roosters coming from the gardens of the neighboring private houses of Yerevan, remind me of Shtora, in Lebanon.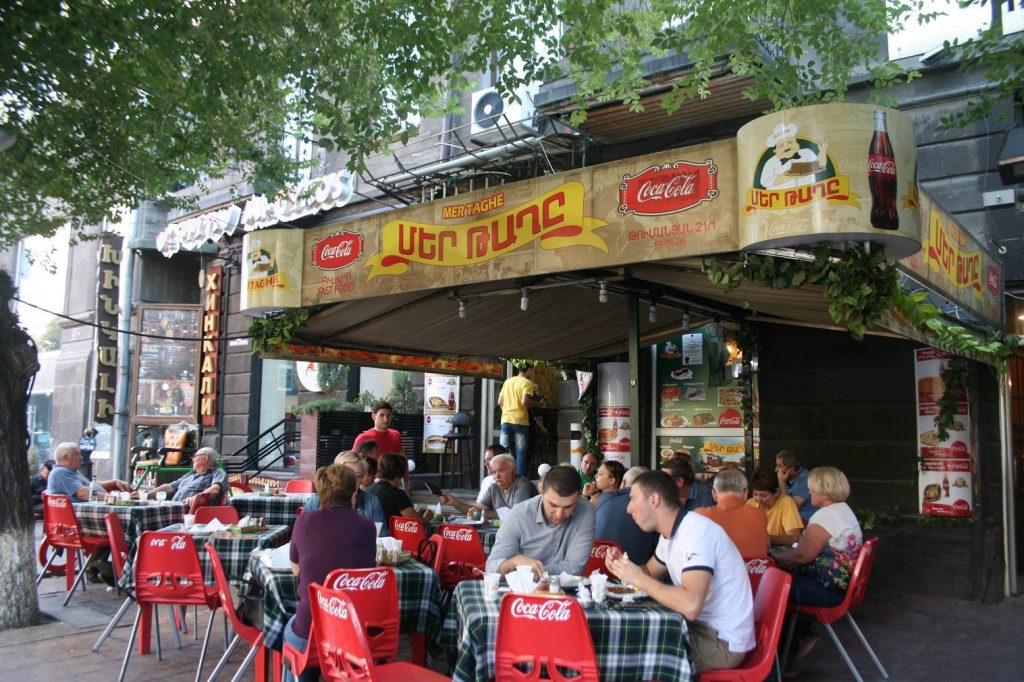 In front of the "Mer Taghu" restaurant on Tumanian, I come across Arthur, from the French Armenian Doctors' Association. He is having a bite with a friend. "Tano, come sit". I sit. Aintab style Lahmajun, Su Beureg, Ichli Keufte, Tan; Heavenly! Arthur is in Armenia to make sure the furniture and the medical equipment that will be installed in Spitak's new Dentists' Center is put together, installed appropriately, with European standards of precision. It's been a month since he's left his family, work, and a newly born grandchild. He is here, recalling the dozens of trips he has already taken to visit the homeland since the days of the difficult times of the earthquake. He is so happy to be here, to do the work he is doing. This second generation French Armenian, whom we, the Beirutzi-s consider as "half Armenian" because of his poor knowledge of the language, loves so much his homeland. He has done so much more work than I have done.
I'm walking down the Abovyan street towards the Hrabarag. Is it Sako walking towards me? Is it really him? It's not him. This other one looks so much like Shahe. In front of the entrance to Mariott, a lady is on the phone. "Naye Janigus, hima Yerevan em ….". For sure, she is from Beirut. I feel a strange sense of familiarity. As if the street, the city, the whole of universe were ours; we feel at home wherever we are. I see Vahe leaving the Marriott. "Tano, I am glad to see you. I read your articles. You are doing well by writing, but the Diaspora is condemned. If you want to do something useful, come and settle down here"… Last week, while I was having coffee with my brother and my niece at the Cafe De La Paix, in Paris, she said –"It is sooo interesting . . . the origins of my cousins' spouses . . . New Zealand, Japan, China, Lebanon, Israel, France, Switzerland, USA. There's no duplication among the eight". It is sooooo interesting!
Vaheeee . . .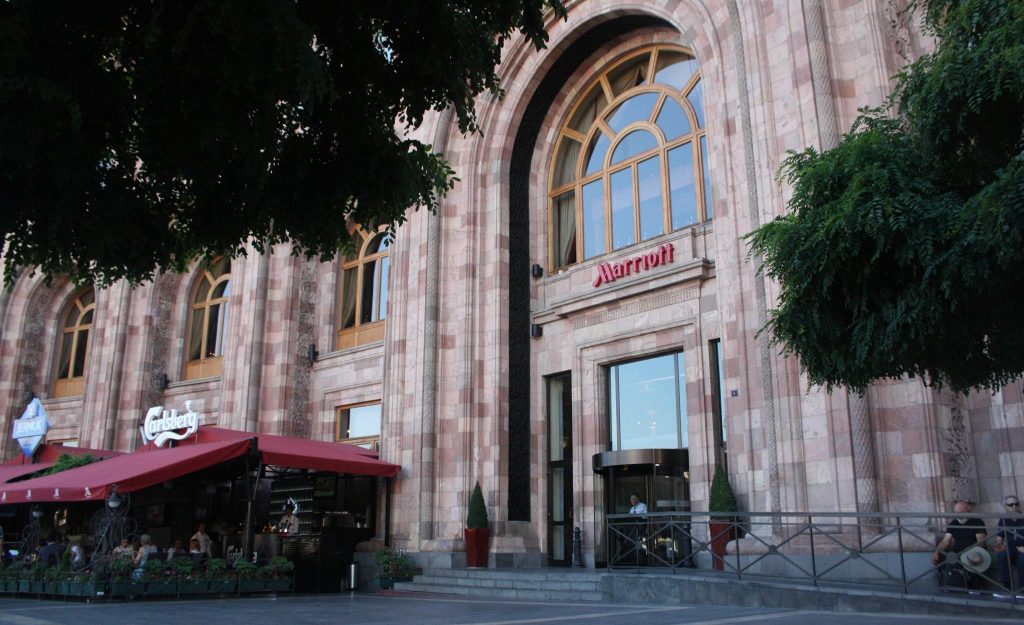 At Marriott, I have a breakfast meeting. My cousin Hovann is the grandson of Sasountsi Ohannes Simonian, the son of an intellectual family. Just as we enter the Executive Lounge for breakfast, and before we are even seated, a young man jumps up from the table to the left of us and hugs me. "Do you remember me? I am Vartkess, the son of Vosgeperan. We were neighbors in Beirut . . . in the mountain village, in Khenchara. If you don't remember, it's natural; I was only eight by then. You must have been eighteen; you used to drive". Of course I remember Mr. Vosgeperan, Mrs Shake, and their daughter "Lalig", whose name made me think she must have been born on an April 24. Vazken continues recalling how much I had impressed him with how tall, how adventurous and how handsome I was. A lady sitting at the table to the right of us and who was until than reading her emails on her I-pad, interjected with "He doesn't miss a beat even now". "Excuse me madam, where are you from?" I ask. Shogher is from Australia. Before that, she is from Beirut, and attended our Kaghaki High School (Armenian Evangelical College). She was a classmate of my cousin, Rita. Before Beirut . . . she is Gyurintsi, the daughter of the famous poet Vahe Vahian, who taught us Armenian for a year. What a small world! Others sitting at nearby tables join the conversation. An exceptional feeling prevails; a feeling that cannot be replicated in any other Marriott around the Globe. But here, in Yerevan, the atmosphere is always the same. Sweet Armenia!
I have been on my feet for fifteen minutes now. The smell of the coffee draws me. I am hungry and feel faint. Finally, I take bread, cheese, tomato, olives… Tea would be better with these… I order a cup of tea and ask for eggs. "How would you like your eggs?" "With onions, mushrooms and Azadkegh". "What is Azadkegh (parsley)?"; "Ganachi" interjects Hovan. I complain. Ganachi (Green stuff) is a generic term. Hovann explains "People in the homeland don't use the Armenian term for parsley. They use the Russian word Petrushka". During my last visit to Armenia, while I was with Harut, I almost had a fight with a Hayasdantsi. He did not understand the Armenian word "Sdebghin" (carrot). That's fine! But he insisted that the Armenian word for it was "Kazar". We opened a dictionary, and indeed, in "their" dictionary, there is the word "Kazar".
We didn't have much time to discuss with Hovann. We couldn't talk, so we postponed our conversation. During our short exchange, I remember him saying "The rate at which people are emigrating is mind boggling. Last year, I stayed at the hotel for one month. This year, everytime I ask for one of the employees I met last year, they say, 'Ardasahmanoum e (he is abroad)'. I'm not talking about the people from the villages who are paving the roads in Moscow. These are young people who speak foreign languages, have jobs. The safety of the country is seriously jeopardized. If tomorrow, may God forbid it, there is another war, there won't be anyone left to fight the enemy".
Armen calls unexpectedly. "I hear you're here. Let's meet". I can't. It's my last day. He says that "business is awful. The population has no money to spend. The income from the store is not enough to pay the rent and the salaries. The weather is still good now. There ae still tourists in the country. Even if they don't come to Dalma Mall, they are spending money in the city. I don't know what we will do in the winter, or if we will even survive. I don't know. I will very shortly close one of my two stores. I will have to let go two of my five employees. I can't survive otherwise". (To be continued)
Epistle to the Princes of Armenia
While coming out of the Marriott, unexpectedly I meet a friend from Bolis. Aren owns a workshop in Bolis (Consntantinople) that employs about 100 people. He produces jewelry and participates in international trade shows in places such as Hong Kong, Dubai, Las Vegas etc. He exports all around the globe. I ask him about the workshop he has opened in Armenia; how many people he employed, how successful the branch was. "Very good", he says, and continues "What a Dajik can learn in a year, people here learn in three months. I had a few difficulties though. I imported a few kilos of silver from France, the customs held my goods for three months. They wouldn't let me clear the goods. You know Tano, I like to do everything legally. I'd rather pay a thousand in taxes than a hundred in bribes. I had to pay the girls for three months, while they were sitting idle. That's not a problem. I'll pay them, but I would have liked them to advance faster". Efrim, who was standing next to him, added " Look, Tano, we are not here to earn money; we are here to help. We will be patient, things will change". Will they change? Without doubt, if we go forward in the right direction. They will wait. Others left, but they will wait. Here, I would like to point out to those Ayatollas in the Western diaspora who criticize, for whatever reason, the Armenians who currently live in Turkey, that the Bolsahays (Armenians of Istanbul) are the most dedicated Armenians to the homeland. They have been subjugated for decades to so many indignities, that Armenia for them is like water to the man who is dying of thirst. In a community of 50,000, they have 16 schools; the annual budget of the least of them is a million dollars. They not only support their own schools, but when needed, help other communities as well.
« A certain man went down from Jerusalem to Jericho »
I leave the Marriott and walk without noticing those around me. Even if my mother walked by, I would not notice her. I am walking, yet my mind is somewhere else. I find myself walking toward the Hyususayin, the Northern Avenue. This is not Yerevan. This is Disney Land. Emperio, Armani, Hermes, Gucci. I have fallen from the narrow road, to "The wide road that leads towards destruction". I pass by "Baron Nakharar's" (Mr Minister's) store.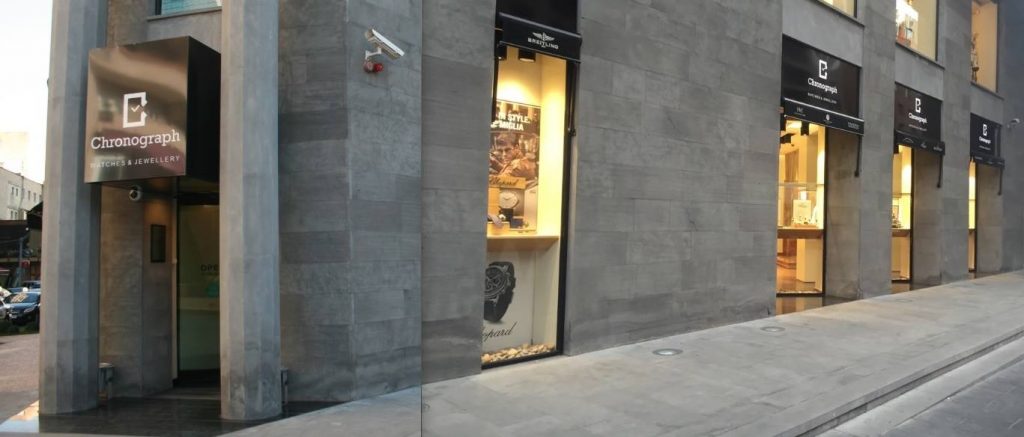 The world's best watch brands are displayed in the beautiful windows. A. Lange & Sonne, Breguet, Glashutte, Jaquet Droz… Haven't you heard of these brands? It's not surprising. I told you. This is not Yerevan or a normal street in Paris, New York, or LA. This is Disney Land. The prices of the watches are 150 000, 200 000 or 250 000; Not in AMD, but in Dollars.

At the restaurant near the Swan Lake, I meet Aram, one of the activists in the Karapakh movement. At the beginning of Der Bedrossyan's reign, he was a minister. However, seeing the direction of the trends, he had resigned. It was our first meeting. Like those activist in the Kharapagh movement who were mostly scientists or intellectuals, Aram is dedicated, wise and loves his country. He advises "Tano, your thoughts are sound but you have to also write for our people in the homeland. Here people are not mature politically. They find it normal that this business belongs to such and such, that Orange has been overcome by such and such. They find it normal that the executive body is also the judiciary. That the 'Baron Nakharar' is also a businessman, and won't tolerate that anyone open a competing watch store anywhere on Northern Avenue". Aram explains that in this situation, during elections, "the entire population" votes for those who give them ten or twenty dollars.
During our youth and even now, we, those in the Diaspora, have elevated the Armenians living in the homeland, breathing its clean air, drinking its pure waters. We have seen among them only Hampartzumyans, Tigran Bedrossyans. I am disillusioned. We have crossed Jereicho and are getting close to Sodom and Gomorrah, to destruction.
Dear people of the Homeland, our forefathers gave their lives to set us free. Are you selling your souls for 10 dollars? You can sell yourselves if you want, but you do not have the right to sell the homeland. Come to your senses. Come to your senses. Come to your senses.
Mr. Nakharar. What do you want from Aren? Do you not have enough? Let us forget about righteousness, political integrity, the big picture, love of homeland. Don't you even have conscience? Why do you prevent people from earning their living, their daily bread? Don't you even have basic dignity? Do you look at yourself in the mirror in the mornings? Do you give any thought as to how people observe you?
Rostom, look! We have a free and independent Armenia. Free? Independent? Look at your true followers. "They are lukewarm– neither hot nor cold". They are about to fall asleep; They are docile and have accepted the reality. Give them a boost. Let them wake up, energize.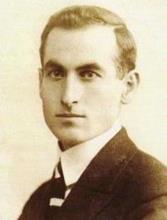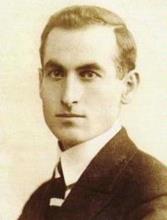 Mr. Tehlirian, rise! Get up and see. Not much has changed in a hundred years. The red genocide has turned into a white genocide. The Deghahanoutyoun, the deportation, instead of to Der Zor, is now organized towards Moscow, Paris, Los Angeles. Talaat Pasha is now wearing the suit of a Nakharar.
The Ecclesiastes says – "Speak for the mute, defend his cause". The people are deaf and mute, blind. They don't have vision. Mr. Tehlirian, behold. I speak for the mute, but these people don't understand my language….
Oh, Princes of Armenia, of Sunik, Vasburagan, Cilicia; Princes that reside now in Moscow, Geneva, London, Boston, Los Angeles, Bonus Aires; why are you baffled? Start acting, I implore you. Speak to these people in your own language, with your own strengths. Don't interrupt Mr. Tehlirian's rest, don't wait for the Protestant to protest again, to rise and give his message to these people, in his own words.
Please, unite. However powerful you may be individually, you will not be able to overcome by yourselves. Let's get together, unite, and hold the bull by its horns, with strength, together…